YES WE CAN BOOK
Thursday, September 19, 2019
admin
Comments(0)
Yes We Can: A Biography of Barack Obama [Garen Thomas, Roscoe Orman] on I have a book collection of biographical series for children -- artists, musicians. Roo, Mouse, and Duck are best friends who get into a spat when they make fun of each other. Contact Us. Book - Yes We Can! by Sam McBratney. EXPAND. "Young women can run the world. These are the stories of those who did " @ hillaryclinton "An excellent guide to the how and why of a life of public.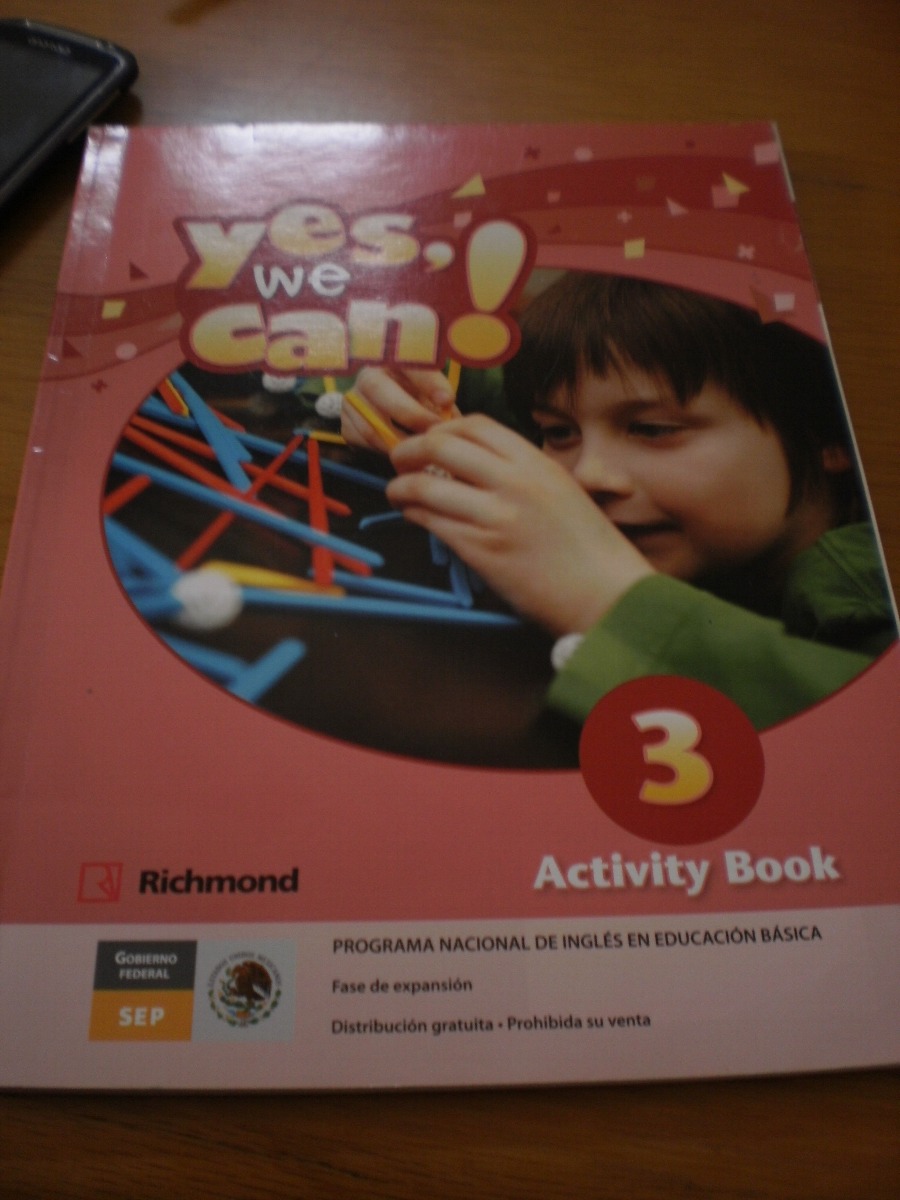 | | |
| --- | --- |
| Author: | MICKI BURGAMY |
| Language: | English, Spanish, Arabic |
| Country: | United States |
| Genre: | Biography |
| Pages: | 430 |
| Published (Last): | 14.06.2015 |
| ISBN: | 170-5-23541-205-4 |
| ePub File Size: | 25.88 MB |
| PDF File Size: | 13.27 MB |
| Distribution: | Free* [*Sign up for free] |
| Downloads: | 47356 |
| Uploaded by: | HAYLEY |
Yes We Can! book. Read 37 reviews from the world's largest community for readers. Little Roo and his friends usually have a great time playing together. Sam McBratney has been writing children's books for nearly thirty years. His bestselling book Guess How Much I Love You, illustrated by Anita Jeram, has sold. Yes We Can! [Sam Mcbratney, Charles Fuge] on musicmarkup.info *FREE* shipping on qualifying offers.
Would you like to tell us about a lower price? If you are a seller for this product, would you like to suggest updates through seller support? Explore our editors' picks for the best kids' books of the month. See which new books our editors' chose as this month's favorites for kids of all ages. Learn more.
I give this book a four out of five and I recommend this book to anybody who is interested in reading a book about a president. I liked this book also because it talked about Obama's childhood a lot and not all about his years in office like the biographies do.
You understand where Obama comes from and how he built himself. Critical but crisp. Take about 3 hours to finish through. A recommended read for any age. On my list, it comes in as a close second to John F. Tonight was no exception. You can imagine that obtaining security clearance for two hundred people to enter the White House can be a logistical nightmare.
WAVEs contain personal information like your name and birthday and social security number, and are submitted for a specific date and time. That was how I felt seeing Cameron Diaz — she was tall and stylish and, as it turns out, extremely nice.
I looked at my tick-tock and tried very hard not to panic. The event was planned down to the minute. Plus, he had a seat front row, center. I exited the complex to greet him and escort his group directly to the event. Even celebrities have to show their ID to Secret Service — and that was when the agents at the gate informed me His WAVEs had expired!
This was my fault; I should have remembered that he would need to be recleared.
Before I even had a chance to be furious with myself for not anticipating that this would happen, I sent out a mass email to other junior staffers to see if anyone was at their computer and could resubmit his information.
And after a very cold thirty-seven-degree December in DC!
At this point, I had apologized profusely, and I will say that Jamie was very cool about it. After months of painstaking work, I was upset, and it was a hard feeling to shake. Recognizing that we still had the entire night ahead of us, I basically had to quickly but sternly lecture myself: Do not let this snafu get in the way of the event or your ability to enjoy it.
You fixed it. The Sony group and I waited in a small greenroom. After a few minutes, the door opened and in walked Vice President Biden with his daughter Ashley. I had had the privilege of watching him speak in person before and had seen him around the White House, but it was still totally surreal whenever he entered the room. Even the stars were starstruck.
He walked right up to Cameron and gave her a big hug; same with Jamie. The Vice President was kicking off the speaking program, so our Annie crew filed into the auditorium to take their reserved front-row seats. The second they stepped through the doors, the room exploded in applause.
Yes We Can!
Many of the young people physically jumped up from their chairs, phones at the ready to snap a picture of a real-life movie star. The energy was palpable. The Vice President, meanwhile, had ventured farther backstage to a secure room used whenever he or the President spoke in this auditorium.
I smoothed out my lucky black J.
Yes We Can!
Crew dress and rolled down the sleeves of my light pink Topshop blazer an outfit I had planned weeks in advance and asked Secret Service to let me through. I would be introducing the Vice President onstage. I closed the binder I had put together for the event, tucked it under my arm, and took a deep breath before walking through the door to greet the Vice President.
In that tiny cordoned-off area, it was just me, Vice President Biden, and his daughter Ashley. All three of us were excited to begin.
I walked out onto the stage and the room quieted down. The lights were brighter than I expected and I blinked, trying to focus on the paper in front of me.
Yes We Can! | Scholastic
I introduced myself and got to be the first person to officially welcome our audience to the White House. I thanked my boss, Roy; my colleagues; and the group from Sony. The Vice President and Ashley entered to grand applause, both with big, warm smiles on their faces.
We shook hands, and I stepped off the stage without tripping, falling, or anything else disastrous. I exhaled for maybe the first time all day. The Vice President was standing at her side beaming. You could tell how proud he is of her.
As she concluded, she introduced her dad. You may brief him that he has ten minutes for remarks. But it is almost guaranteed that if Vice President Biden is speaking at your event Speaking solemnly of the tragic accident that took the lives of his wife and young daughter, he told the room: All of it can change.
But you look around this room. And Ashley cares. The President cares. The weight of the moment was not lost on us. I scanned the faces of my coworkers in the room, and I knew we were all think- ing the same thing: This work mattered.
It mattered that this group was here. It mattered that the Biden family was here. It mattered because the Vice President of the United States was tell- ing kids in foster care that they mattered, and that the President had their back. He ended with a challenge to all the young people in the room: Students will definitely identify with the characters, who are friends in the beginning, then make each other feel bad, and then find a way to make it better.
I think it would be appropriate for Kindergarten or 1st grade. Jul 29, Cindy rated it really liked it Shelves: The perfect story that teaches that when you make fun of someone you can lose a friend because no one likes being around someone that is going to hurt them. But when you celebrate each others achievements then you create a great friendship bond. Feb 27, Dolly rated it liked it Recommends it for: Nice story about celebrating our own abilities and not picking on one another for something they cannot do.
It has colorful and adorable illustrations and it's a fun, short book to read aloud with children. Feb 06, Sharon rated it really liked it. It's so easy for children to point out things that another child can't do, and that can really be hurtful!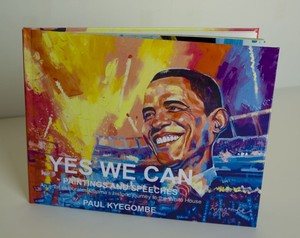 What happens when children share what they can do. What a difference that awareness makes. Encourage your friends with a positive "yes we can"! Aug 08, Vanessa Baldwin rated it it was amazing. The adorability of these lil' creatures is just so Oct 18, Kayla rated it it was amazing Shelves: I found this book at a consignment shop and I immediately fell in love with it.
I think this book would be so beneficial to use in the classroom. It would give my students a great deal of confidence and drive to do well in the classroom and to never say never.
Love this one! Jun 14, Nancy J. Fall, friendship, teasing-- 3's will enjoy it. Jun 24, Racheal rated it really liked it Shelves: Charming illustrations! Nov 25, Lori rated it really liked it Shelves: LOVE the pictures! Sep 29, Tam rated it liked it Shelves: This was a good book to talk to my 5-year-old about how important it is to find the strengths in others rather than their weakness. Oct 31, Beck rated it really liked it Shelves: This is a great book to teach children especially in the lower grades to look for the positive in people and not the negative.
My children absolutely love this book. Great illustrations as well.
Yes She Can
Aug 04, Chelsea rated it really liked it Shelves: A nice friendship book about how we all have things we can't and can do. Mar 02, Richard rated it really liked it. Good story. Good message for kids. A great book that teaches kids to not make fun of others if they aren't as good at something. Good book about friends, and focusing on what we can do and looking on the positive side.
Dec 02, Laura rated it liked it. Good for the younger ones. Teaches about not making fun of one another and being good friends. Went over well for K Feb 25, Kristen rated it it was amazing Shelves: Nice story about being nice to each other - building each other up for what each individual can do, instead of tearing each other down for what each cannot do. My kids really like it, too. There are no discussion topics on this book yet. Readers also enjoyed. About Sam McBratney.
Sam McBratney. The Northern Ireland native started writing children's books when he was a teacher in his thirties, with the aim of helping out students who had trouble reading. But he continued writing for a more-personal reason: Although my dad died before I became a writer, the father in my stories has a voice and a presence that he would have recognized and understood. He received a degree in history and political science from Trinity College, Dublin, and worked for many years as a teacher.
Books by Sam McBratney. Trivia About Yes We Can! No trivia or quizzes yet.
Welcome back. Just a moment while we sign you in to your Goodreads account.